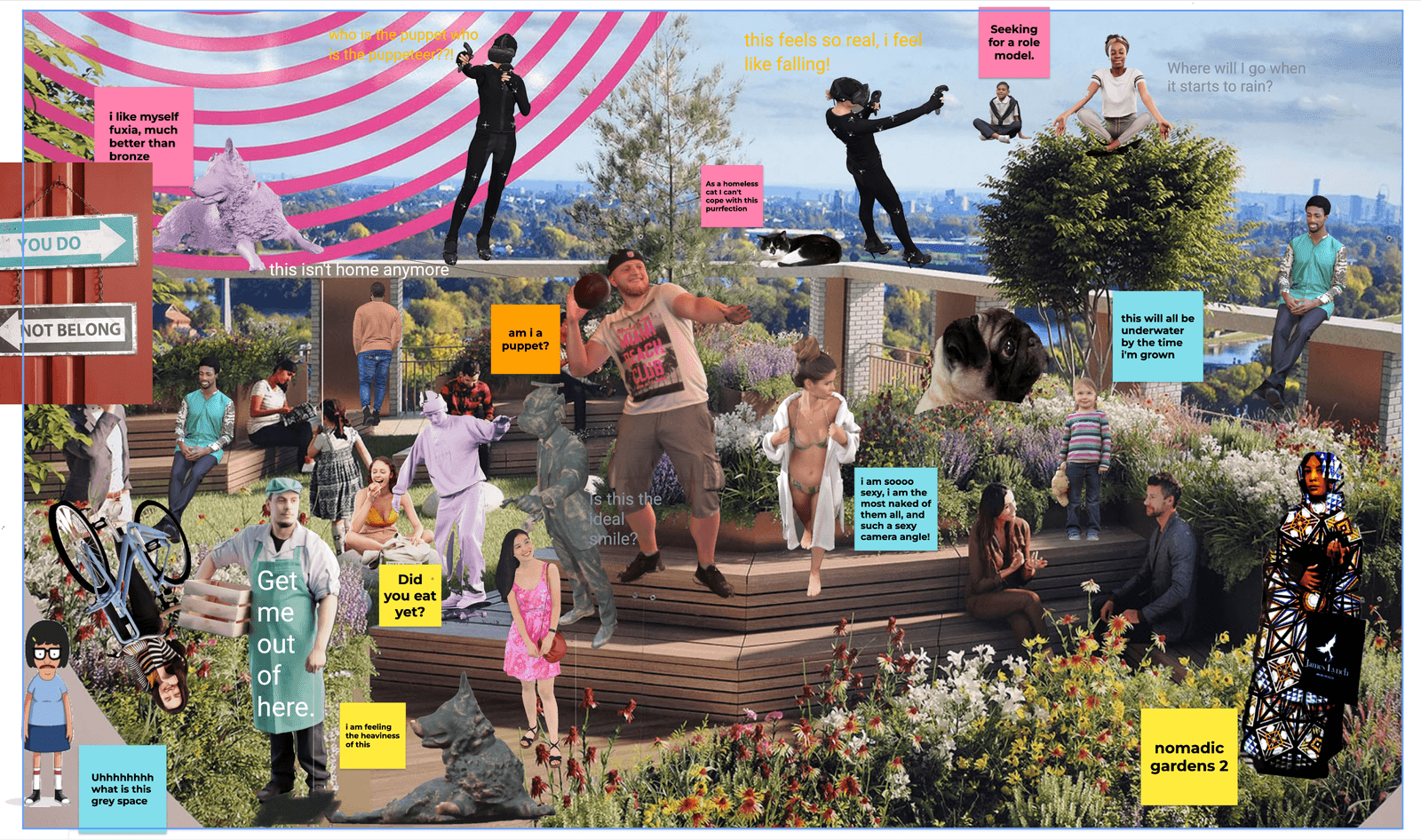 Social practice is a growing phenomenon amongst artists globally, who are increasingly drawing on their creativity to address urgent intersectional issues of social and environmental justice. There are nevertheless still relatively few opportunities to formally develop the knowledge and understanding needed for effective practice in this field. The nature of learning for engagement in the wider social sphere inherently questions whether it could be more effectively achieved by drawing on a wider pool of experience than higher education institutions in the UK have to offer.
The Art of Engagement was an AHRC funded networking project that took place over a year from April 2022 to explore how the teaching of social practice could be improved for arts practitioners through partnership between cultural and higher education institutions as well as collaboration across national boundaries. This was investigated via a collaboration between Middlesex University and the Tate Gallery in partnership with Queens Museum and City University of New York, drawing on the specific experience of each institution in its support or education for social engagement in art.
With an aim of developing a wider network, the project initially tapped into existing networks in the UK and US which, relative globally, have been foundational to social practice arts and its education, with the addition of institutions in Ireland with their significant legacy in this field. An initial half-day online symposium facilitated discussion and the sharing of ideas between these groups, followed by a series of four half-day workshops, two online in July and two in-person in September, for emerging artists from UK and US locations. Each was hosted by one of the participating organisations to test a range of different learning experiences. Face-to-face exchanges between the core organisations took place in September 2022, hosted respectively by the Tate and Queens Museum. These each facilitated in-depth dialogue to enable sharing of methodologies and learning strategies, and introduced the visiting parties to organisations supporting social practice in each location.
The programme culminated in a final virtual symposium to demonstrate, discuss and disseminate the programme findings. It was attended by the contributors to the first exploratory session, those who had participated in dialogue or hosted visiting parties during the exchanges, and others with a particular interest in the project. A further aim of this second symposium was to identify where the knowledge gained through the investigation could lead. In fact, due the current lack of means for exchange amongst educators in this field, the sharing of knowledge and strategies had really become the highlight of the project for all involved. It was therefore decided that an ongoing network should be established though which a range of topics could be explored on a regular basis.
To widen participation beyond the initial geographical locations, the project was presented at the biennial conference of ELIA, a European network that provides a platform for exchange and development in higher education arts provision, attracting delegates from across Europe. As a result, the Social Art Educators' Forum, instigated in February 2023, has a membership representing twenty different countries. Dr Loraine Leeson of Middlesex University and Prof. Roxane Permar of University of Highlands and Islands now host monthly sessions where those from a range of cultural and educational institutions meet online monthly to discuss chosen topics. Without requirement for preparation or hard outputs, people can 'drop in' when available, and simply achieving this regular dialogue is already leading to new initiatives. Sessions take place on the last Friday of the month and anyone interested is welcome to come along. You can join the Social Art Educators' Forum by contacting l.leeson@mdx.ac.uk.
Image credit: Collaborative image from online workshop by Alberto Duman, Middlesex University.