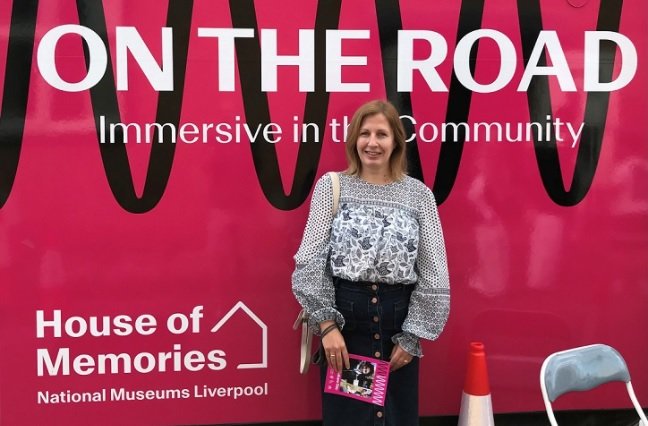 Kerry Wilson, Head of Research at the Institute of Cultural Capital and NCACE Collaboration Champion, reflects on her experience of partnership work in the culture, health and wellbeing field. 
I am absolutely delighted to be joining the new NCACE Collaborations Champions network, alongside an inspiring group of colleagues working across higher education and arts and cultural sectors. I thought I would mark this special occasion by reflecting on some of my own learning and experiences in my role as Head of Research at the Institute of Cultural Capital, where I have been developing research on the value of cultural work in public policy contexts, including health and social care and more recently criminal justice, since 2010. It occurs to me that there are three defining principles, or key characteristics, of the collaborative relationships that underpin this work – communication, connectivity and comradeship.
Communication
Different professional languages and organisational cultures are frequently referenced as challenging and frustrating barriers to successful collaboration between researchers and arts and cultural practitioners. The same is true for arts organisations navigating the health and social care field, especially when seeking to communicate the value of non-clinical, arts-based interventions in a way that is recognisable to clinicians and medical practitioners. This can act as something of a leveller between collaborating arts professionals and academics, particularly those from the humanities and social sciences, who are effectively working together across multiple sectors in the joint promotion of their unique skills and contributions. This creates an opportunity for real dialogue and experimentation in collaborative research design and development.
Since 2013 for example, I have had the privilege of working with National Museums Liverpool (NML) as a research partner on the international dementia awareness programme, House of Memories. This has included successive evaluations of new models and innovations throughout its development and expansion, each supported by different health and social care commissioners. This has facilitated the testing of different methodological approaches, responding to the expectations of funders, organisational development needs of NML and lived experiences of the dementia care community. The same values are currently being applied in an exciting new research collaboration with Live Music Now and the NHS Improving Me Cheshire and Merseyside Women's and Children's Services Partnership. We began working together in early 2021, in partnership with a range of key stakeholders, to develop an evaluation framework for a pilot Lullaby programme in the North West, starting in September. Pioneered by Carnegie Hall in New York, the programme brings together new mothers and professional musicians, to compose lullabies for their babies in support of perinatal and postnatal mental health, and early child development. It is through this level of open conversation and communication that we truly understand the impact of such interventions and develop the craft of applied research.
Connectivity
Research in the health and social care field also acts as a leveller in bringing people together through shared life experiences. In relation to both of the projects described above, I have my own personal experiences of dementia in the family and women's health issues that create an instant empathic connection with both the subject matter and the people involved. These affective qualities of communication and connectivity humanise what can typically be quite transactional relationships in commissioned research, whereby academics respond to an invitation to tender as part of a bureaucratic procurement process. I have experience of both approaches, and those research partnerships developed through genuine mutual concern, curiosity and conversation are the more rewarding by far.
This inevitably leads to a genuine care for the work, including the brilliant people who are delivering it, with such tireless enthusiasm and commitment. It can be difficult to balance this care, especially when spending a lot of time with the people involved, with professional responsibilities as an 'independent' researcher. I have given this some thought recently - including how we represent ourselves, the organisations we are working with, and communicate their value - through connections with a special interest group on ethical practice in arts and mental health research and practice.  Above all, the connectivity felt through this work highlights the importance of empathy and its translation into meaningful research and academic practice.
Comradeship
In working through some of these issues that present themselves in the culture, health and wellbeing field, I cannot speak highly enough of the regional and national networks that have grown and developed in recent years. Initiatives such as the Culture, Health and Wellbeing Alliance and UKRI MARCH Mental Health Network have been invaluable in providing support and comradeship through their special interest groups and event programmes. I have been continually inspired by the people (mostly women) who lead these initiatives by example, with such compassion and professionalism. It has been an honour to have my own work validated by inclusion in such networks, including sharing evidence as part of the All-Party Parliamentary Group Inquiry on Arts, Health and Wellbeing, and being invited to be part of local communities of practice such as the North West Social Prescribing Network.  
As an academic who has had her share of battles to defend the worth of this work in my own institution, having such allies in the field has been a real moral buttress! I can honestly say that all my personal and professional development and job satisfaction as a researcher in recent years has come from the external partnerships and connections made in the culture, health and wellbeing community. As a Collaborations Champion, I would encourage all early-career and new researchers to join as many networks as possible (including NCACE!) to experience and benefit from the same communication, connectivity and comradeship. 
@KWilsonWA8