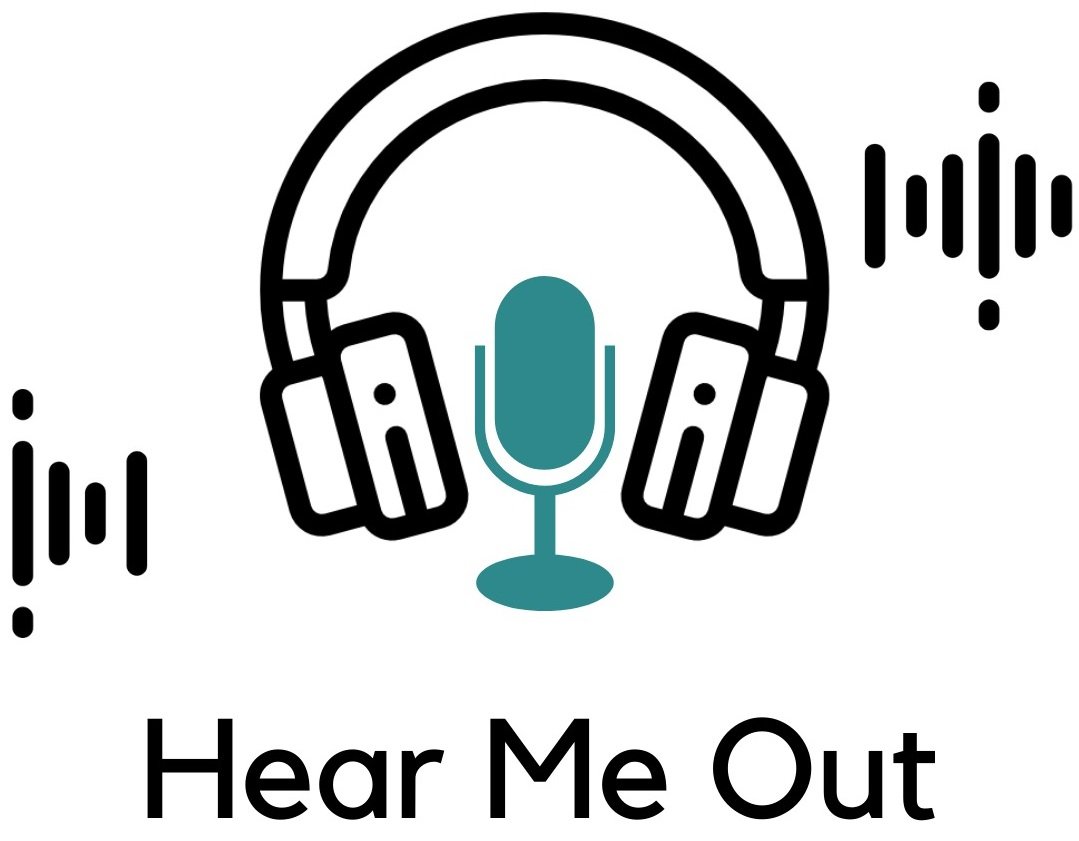 Abstract:
This blog entry will provide a vignette of a key moment within a project entitled 'Hear Me Out', a response to urgency to connect families and patients in hospital who tested positive for COVID-19 in moments of grief. This project was the ultimate test in collaboration and warranted the need to find ways to reach patients in moments of crisis. The case study will focus on one patient, 'Phil', and his daughters who were separated due to COVID, after losing Julie, wife and mother. Phil was unable to attend her funeral, and his daughters were understandably distressed at this circumstance. Working with a redeployed member of the Dementia Care Team, an RMN (Registered Mental Health Nurse), and placement students we found ways to support Phil and his family through the creation of collaborative podcasts, in full PPE with myself and our RMN in person in the COVID ward, and students on zoom. This is the story of one of the biggest tests we have had to overcome to continue to support the wellbeing of patients. I hope this story is one that will inspire others finding themselves in complex contexts, hope that there are always ways to continue offering support, you just need to find them to provide respite, in the eye of the storm.
Introduction:
Collaboration can take many forms. It may offer opportunities for knowledge exchange, partnerships, and innovation through sharing ideas and fusing fields of thought to provide new ways of understanding how ideas and innovations can be created and progressed. The scale of collaborations vary too, and may involve multiple international organisations, local NGOs or a small group of practitioners and specialists from different fields working together to navigate the complexities of unprecedented situations. Though the scale of collaborations vary greatly, the impact even small scale projects can achieve warrants discussion. This blog will explore a vignette of a collaboration between the Royal Central School of Speech and Drama and Imperial College Healthcare NHS Trust focussing on one moment within a new project that enabled a grieving family to communicate, feel a sense of hope and support in the midst of the last wave of COVID-19. The collaborative players in this example are two third year undergraduate students, an Activities Co-ordinator (AC) and a Clinical Nurse Specialist (CNS) from the Dementia Care Team at Imperial and Dr Nicola Abraham, Senior Lecturer and PI for our collaborative project entitled 'Innovating Knowledge Exchange: Student Involvement in Delivering Better Patient Experience in the NHS'.
Context:
In February 2021, similar to the situation all over the country, hospitals in Imperial saw increasing numbers of COVID patients. Many Medicine for the Elderly wards were also overrun with COVID patients. In one of the hospitals, I worked with the Dementia Care Team's CNS, AC, and our student team to create a new project to help meet an essential need to connect family, friends, and Carers with their loved ones.. Visiting wards was not possible  during the worse points of the wave and many patients were alone or isolated for their own protection and that of other patients on the ward. One patient who inspired us to create a new project was Phil. When we met Phil, he was grieving for his wife who had passed away when they were both admitted to hospital with COVID. He was unable to receive visits from his very worried daughters and grandchildren due to his reason for admission. We wanted to help and offer comfort and support to both Phil and his family at this upsetting time. We discussed the situation with two of our third year students who were on placement with us at the time and were able to talk through the complexities of the situation and what was needed with the (CNS) working with us, who is a registered mental health nurse. The intervention had to be COVID safe and needed to connect Phil and his family. Drawing upon the knowledge we had built up from July 2020 when we began experimenting with ways to translate all of our in-person projects into digital zoom based versions, we put together a plan to create a podcast through facilitated storytelling conducted by our student team and AC over zoom, whilst the CNS and I supported Phil in person, and the team through transmedia communication via WhatsApp. We then facilitated further storytelling of past happy memories and family stories with Phil's daughters via WhatsApp video calls.  Our student team then edited the recordings together to merge the voices and narratives shared by everyone into one podcast, which we were able to share via WhatsApp to Phil's family and via a tablet and zoom call to Phil.
Key Learning & Collaborative Decisions:
Strategically, we also decided to show back the podcast to Phil on an important day, the day of his wife's funeral, which Phil was sadly unable to attend. The podcast incorporated a song he wanted played at the funeral and requested to listen to. The CNS was  asked to read the eulogy to Phil, and we created a small event for all of this to happen, and to allow Phil time and company to share more stories witnessed by the project team, who also after much discussion, requested to join and support the occasion. Phil enjoyed the podcast, and smiled hearing his daughter's voices recalling stories of their memories growing up. Much to the confusion of the Consultants on the ward, Phil started singing along to the song he requested, and all present in person and on zoom danced along to join him, which caused much laugher in a moment of grief. Phil's daughters were relieved to know their Dad was not alone at the time of the funeral, and happy that he was able to hear their voices and stories at that time, whilst they also enjoyed hearing his recollections in turn. 
Providing this moment of respite may seem like a very small scale act to discuss, yet in this instance we must see impact relative to the context for the family and Phil to understand the importance of this collaboration. The collaboration draw upon our shared knowledge from the project to offer a means to undertake the work we wanted to offer, and the skills of the students as facilitators and writers were essential to construct a shared family narrative, additionally the CNS and I mentored the students, and supported in person facilitation and transmedia communication to develop our new project to respond to the identified needs for patients. The new project is entitled 'Hear Me Out', which has now been rolled out for the past six months as a model used for both staff and patient wellbeing across multiple hospitals.  Hear Me Out works as a jointly created intervention to connect families and celebrate the stories and identities of patients that may feel lost in the midst of the pandemic. 
Final Thoughts:
Phil is now out of hospital and has recovered. This collaboration taught us the importance of detailed discussion, trusting one another's expertise and sharing knowledge to continue to offer COVID safe practice that maintains the values of person-centred care, offers accessible and safe routes to connect people, and provides comfort through shareable digital artefacts. It is through offering and blending our collective knowledge that we were able to navigate the hurdles of infection-control, to create bespoke humanising experiences through this project.
If you would like to hear more about the Hear Me Out project, please feel free to contact me via Twitter @DrNickyA 
Logo Attributions:
Hear Me Out
Radio Waves: bqlqn | https://www.flaticon.com/authors/bqlqn
Headphones: Freepik | https://www.freepik.com