In November 2020, we began working on an AHRC/UKRI funded, COVID-19 Rapid Response research project: 'Social Distancing and Reimagining City Life: Performative strategies and practices for response and recovery in and beyond lockdown'. We are both academics from performance studies: an area of research that focuses on artistic and everyday performances, and we are both particularly concerned with performances of place and crisis. Our current project focuses on three UK cities, Bristol, Glasgow and Newcastle; the councils of each city are formal project partners. We are investigating the ways that theories and practices of performance might be helpful in developing new and nuanced city strategies for sustaining social distancing in and beyond these cities.
In undertaking this work, we are interested in the importance of creative practices for city living, and to the ways we might take account of arts thinking and practice in developing responsive urban strategies. This is not a project that seeks to deploy artists to 'fix' social practices in instrumental ways. Rather we are bringing together strategists from arts and resilience to enquire into social distancing strategy, and cities' pandemic strategies more broadly.
Strategies and practices
Glasgow-based journalist and publisher Paul Trainer has recognised that daily practices in and of a city are critical to the life of that city, and to the responses a city makes to a specific challenge. Reflecting on an early COVID-19 lockdown in the UK, he suggested that, while the pandemic would undoubtedly be remembered for its challenges it,
should also be remembered for a determined and resilient response, for the music and art that have been made, the food and drink places that are still at the heart of our communities, local businesses and new creatives looking to the future (2020: 3)
The current project investigates everyday innovations (social performances) and artistic interventions (aesthetic performances), to understand how performance can reimagine and facilitate city life in times of social distancing, and how performance theory and analysis might contribute to more nuanced, creative and sustainable strategies and practices for response and recovery.
The project builds from two phases of work we led in New Orleans. Through 2018-2019 we worked with city hazard mitigation staff and arts organisations in the city to explore understandings and strategies of resilience, responding to pressing city challenges (see www.performingcityresilience.com). In that work, we addressed the performance of strategy development in the generation of a five-year city resilience plan (Andrews and Duggan, 2021: 198). In our current research on COVID-19, we explore strategic thinking in response to a live and ongoing situation. Our project seeks to understand how existing arts and resilience strategies and practices might intersect. Analysis of this will be used to nuance emergency planning strategy development in those cities. From there, we will produce recommendations for future pandemic preparations, or responses to COVID-19 variants, in cities across the UK and beyond.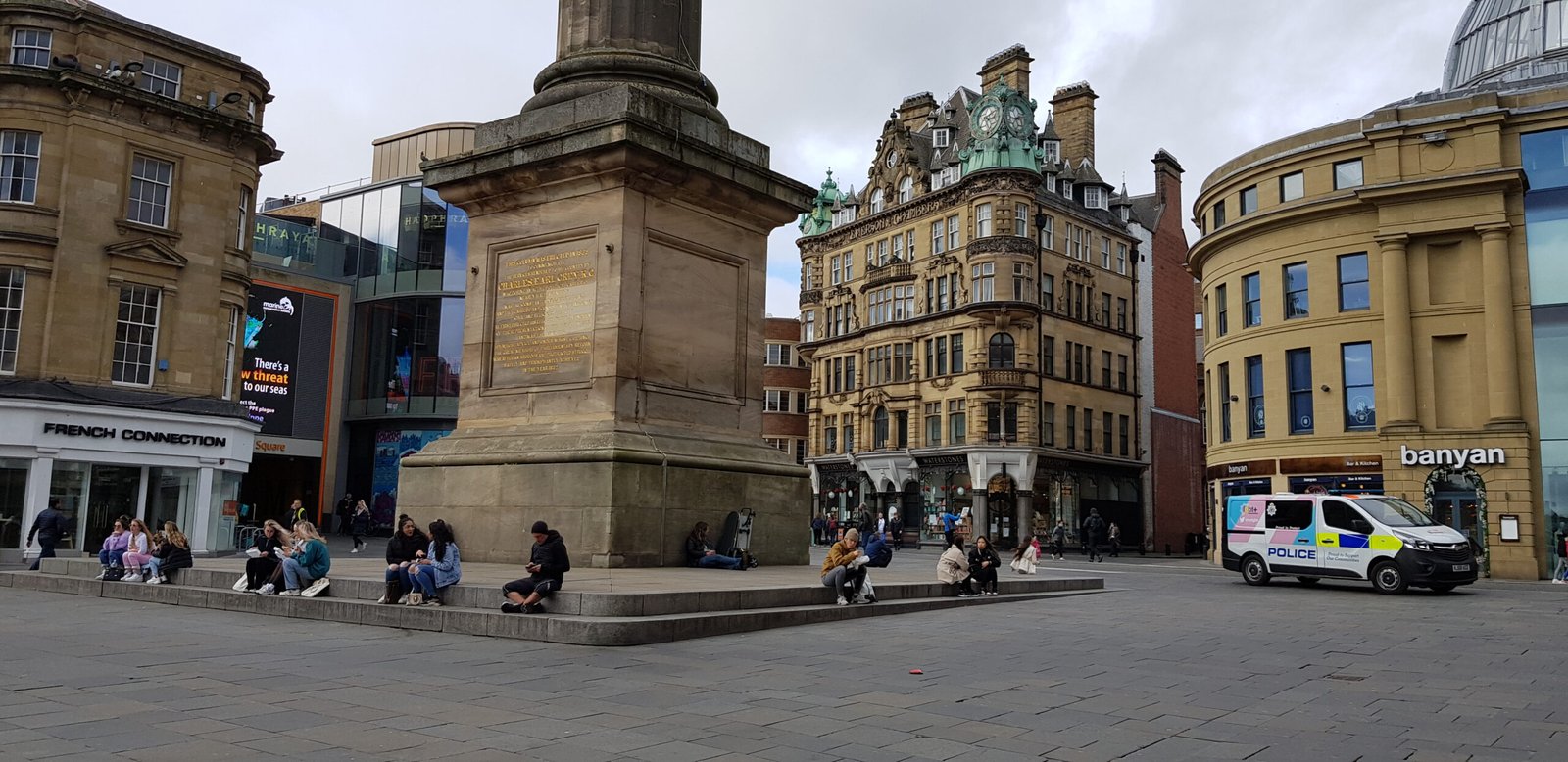 Collaboration
Our work is dialogic, conversational, and truly collaborative. Underpinned by a commitment to working in non-hierarchical ways, our methodology involves being in a place, together and over a period of some hours, days or weeks. Our work seeks to reveal practices and processes of working across and between professional disciplines in a city. We work with city officers and arts professionals to discover ways of re-understanding places and how they might 'work'. In this, we are particularly concerned to explore what the place and function of cultural or artistic practice might be for people who fulfil strategic responsibilities in cities, the people whose work it is to manage the city in different ways. This is a job of working carefully with individuals to understand their practices, to put those practices into conversation with others, and to reveal connections and new ways of working and thinking between them.
In part, this is about asking how individual engagements with artistic and cultural objects can be used to think through professional challenges in practice. This may sound a simple thing; after all, everyone can engage with and experience artistic and cultural works and understand that experience at a personal level. However, what is less straightforward is understanding the wider implications of that encounter beyond the personal. Art and culture provide means through which people can represent, reflect on and understand experiences that are potentially beyond words, or at the very least defy linguistic clarity.
The messiness of the pandemic, it's capacity to impact different people differently, requires representations that can 'speak' across demographics and beyond words. The pandemic has been emotionally challenging and this might best be represented through cultural and artistic production. We are particularly interested in performances that explore this idea but that are not directly engaged in 'dealing with' the aftermath of the pandemic. For example, in Newcastle, Northern Stage's new three-phased season of work This is Us, takes audiences from online performances in their own spaces with Can we come in?, out into the city with Out On The Toon, before returning to the space of the theatre with Homecoming.
What is so exciting about this work is that, while it responds to the pandemic, it is not about the pandemic. This is Us is intended to echo people's experience of the pandemic. Such programmes allow audiences to read their own experiences into performance, rather than the work instrumentally seeking to 'explain' the pandemic experience. Similarly, Live Theatre (also Newcastle-based) have recently launched a call for seven commissioned plays that explicitly 'reflect the contemporary lived experience in the North East' (Live Theatre: online). Such projects can be powerful in addressing and valuing individual experiences of, and responses to, the conditions, regulations, and restrictions of city life in a pandemic. We take this seriously and are deploying careful analysis of such practice as a critical means through which to inform the development of city-wide emergency planning strategy. Artists and arts organisations are shaping what a city is and how we understand the ways in which that city works. As our research in New Orleans revealed, such practices can be powerfully resonant for those involved in developing city resilience strategies (see Impact Statements). The current project is revealing new ways that we understand, plan for and sustain performances of social distancing in pandemic times. To do this, we work to facilitate means by which colleagues in resilience strategy can come to think differently about their professional practices. If we understand a place (our place) through the engagements we have with it, then we might similarly understand our professional practices though the cultural encounters we have in that place.
In New Orleans, for example, we asked members of a cross-departmental working group collaborating on the city's five-year Emergency Preparedness Plan to think about how the arts might be useful in their professional life.[1] To begin with, the answers were predictably focused on the ways that the arts can, for example, be used to communicate policy in interesting and engaging ways. This wasn't quite what we meant and so we asked working group members to think about what cultural practices they engaged with in the city and how that helped them to know and understand that place. From here we explored ways that cultural practices, which people found had been significant personally, revealed understandings of place that were fundamental to their professional work.
Exchange and conversation
What is most critical for us in this research is the interdisciplinary exchange and conversation that lies at the heart of our methodological approach. The key outcomes of our work are being realised in the moments where we are in spaces with other people. We will do reports, we will write journal articles, we will make policy recommendations. But the central findings and project impacts will come from moments where we are in conversation across professional and disciplinary boundaries. We must not forget the potential of being between disciplines, practices, communities, between theory and practice, and being in a place with people. Whether in strategy development meetings or in everyday practices in the street, being together with others is where we see thinking change and where real, lasting knowledge exchange begins.
Further information
Running until May 2022, 'Social Distancing and Reimagining City Life: Performative strategies and practices for response and recovery in and beyond lockdown' is funded by a UKRI/AHRC Covid-19 Rapid Response grant. If you are interested in keeping in touch with the project as it develops, we will be making regular updates via our website and via Twitter (@drpatrickduggan / @thatotheridea). You can also subscribe to the NCACE news bulletins for further updates from the project, or drop us an email via our institutional research profile pages:
References:
Andrews, S. and Duggan, P., 2021, 'Towards "Strategy as Performance" in Hazard Mitigation: Reflections on Performing City Resilience in New Orleans' Research in Drama Education: The Journal of Applied Theatre and Performance, 26: 1, pp. 187-201. (https://doi.org/10.1080/13569783.2020.1844563)
Live Theatre, 2021. 'Your Voice: North East - A call out to Writers/Theatre Makers!', Live Theatre, online, last accessed 22 April 2021. Available at https://www.live.org.uk/your-voice-north-east-call-out-writerstheatre-makers
Trainer, P., 2020. Best of Glasgow: City Guide + Cookbook. Glasgow: Glasgowist
[1] Police, fire service, emergency prep, urban planning, parks, architecture, mayor's chief of staff etc
Image caption: Newcastle city centre, 29th March 2021. Image by: Patrick Duggan